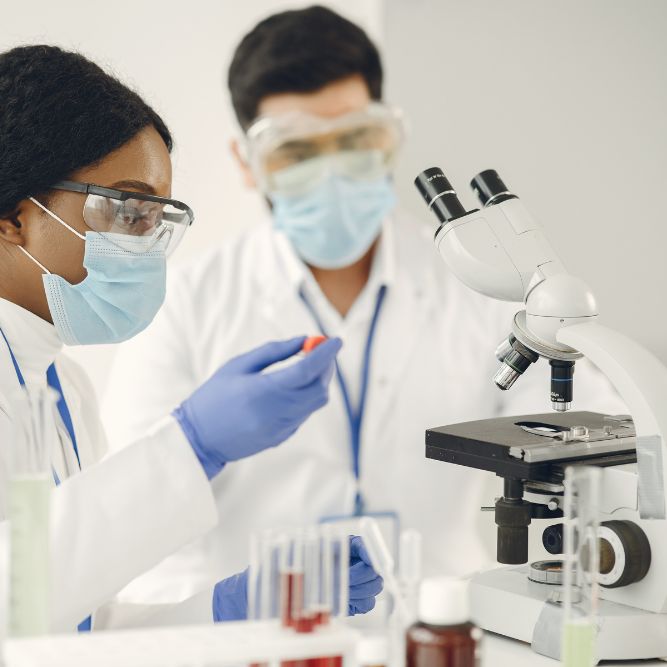 A blood test is a laboratory analysis that is performed using a sample of a person's blood. There are many different types of blood tests, and they can be used to diagnose a wide range of conditions and diseases, including infections, health conditions such as anaemia and diabetes, or diseases such as cancer.
Taking a Blood Test Sample
To perform a blood test, a healthcare provider will typically draw a sample of blood from a person's vein using a needle and a syringe. This is usually taken from a vein in the arm or the back of the hand, where veins are easily accessible and visible. The sample is then sent to a laboratory for analysis.
Analysing a Blood Test Sample
There are several steps involved in analysing a blood sample. First, the laboratory will typically prepare the sample by separating the blood cells from the plasma, the liquid portion of the blood. This is usually done using a process called centrifugation, which involves spinning the sample at a high speed to separate the cells and plasma.
Approximately 45% of your blood is made up of blood cells, with the other 55% being plasma. This is why often such a large sample is required, since half of it will be separated off during the analysis process.
Next, the laboratory will perform various tests on the blood sample to check for specific biomarkers. Biomarkers are substances in the body that can be measured and used as indicators of a particular condition or disease. Some common biomarkers that are tested for in blood samples include blood sugar or glucose, cholesterol, and thyroid hormones.
To check for these and other biomarkers, the laboratory will use specialised equipment and techniques, such as spectrophotometry and immunoassays. These highly scientific methods allow the laboratory to accurately measure the levels of specific substances in the blood sample.

Reporting the Results
Once the laboratory has completed the analysis of the blood sample, it will generate a report that includes the results of the various tests that were conducted.
The report will typically include the levels of each biomarker that was tested, as well as the normal range for each biomarker. This allows the healthcare provider or patient to compare the results to the normal range and determine if there are any abnormalities or concerns.
Goodbody Clinic Blood Tests
Here at Goodbody Clinic, we work with trained phlebotomists to take blood samples at locations across the UK, from high street clinics to convenient home visits. Our clinicians have a wealth of experience taking blood samples and you can rest assured that your appointment will be safe, clean and private, led by a professional you can trust.
Our blood test samples are analysed at leading UK laboratories using the latest technology. This means that your samples are processed quickly and effectively every time, so you can expect  accurate, reliable and timely results.
Finally, our results reports are sent to you electronically from our secure digitised system. Providing you with a comprehensive PDF results report means you receive your results as quickly as possible and in a format that you can read, download or print at your convenience.
Our reports all feature your personalised biomarker results, along with the normal ranges for those biomarkers, and a personalised doctors note. This means you can easily see which markers are abnormal and may need further investigation, along with a doctor's report to provide more detail on what your results really mean.
We offer a range of over 30 different blood tests, available at home or in a local clinic.
Goodbody Clinic can test for common health conditions such as cancer, diabetes, anaemia or vitamin deficiency, and more unusual concerns including Polycystic Ovary Syndrome, Coeliac Disease or Autoimmune Disorders.
If you're seeking a blood test with accurate, fast results that you can rely on – view our range of tests and book your appointment or order your home test kit online today.